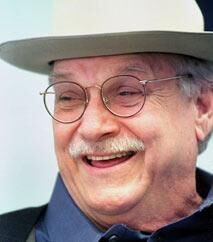 "God bless Texas!"
―C.D. Parker
C.D. was a retired Ranger and a bar owner at "C.D.'s Bar & Grill". He's a good friend of all the rangers, including Trent Malloy and Carlos Sandoval. CD is always able to put a smile on their faces... especially James Trivette. He loves to pull his leg. Trivette loves to tease CD about his chili...all the time. Jimmy gave him a nickname- Big Dog.
Biography
Early life
Personal history: Little is known about CD's past prior to becoming a Texas Ranger. It is revealed that he served in the United States Army during the Korean War, and had a strong personality. Nothing is much known after that.
Ranger history
It is also revealed that he and Walker had been Rangers at the same time and at were one point partners. His service was so well known and respected he was inducted into the Rangers Hall of Fame. He served in the Rangers officially 30 plus years. He recollects some of his stories often and often jokes he should have them published. He solved every case that he was ever assigned to, and even asked to return to duty to solve a case that had gone cold. After leaving the Rangers, he started his own bar and grill.
Retirement as a restauranteur
C.D. has won chili and bbq championships
Death
CD died of a heart attack in 2000, which was later revealed to be ricin poisoning by the criminal mastermind Lavocat.
Behind the Scenes
Trivia
CD's signature weapons are his two twelve-gauge shotguns and his .38 Smith and Wesson snub-nose revolver.
CD is only shown once killing an antagonist in the episode "Hall of Fame"
CD is a devout Christian and has only cursed a handful of times.