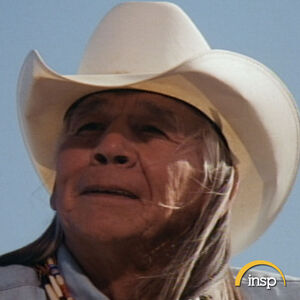 Ray Firewalker is Cordell Walker's paternal uncle. He is a Native American Cherokee, who raised Cordell after the boy's parents were killed.
Biography
Ray Firewalker's brother John was the father of Texas Ranger Cordell Walker. John Firewalker and his wife Elizabeth (Cordell's mother) were murdered just outside a carnival by white supremacists, with their young son as a witness. Following their deaths, Ray received custody of his nephew, raising him on the reservation. He calls Walker "Washoe" (that is, "Lone Eagle"). Early in the series, he lives with Walker, but eventually goes back to the reservation.
Behind the Scenes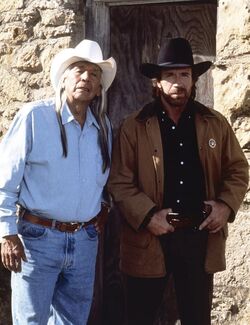 Trivia
Ray's name combines Chuck Norris's middle name (which, in turn, is taken from Chuck's father Ray Norris) with Firewalker...the title of a 1986 film which teamed Norris with Lou Gossett Jr., Melody Anderson, Sonny Landham, John Rhys-Davies, and Will Sampson.